Schedule an Appointment Today!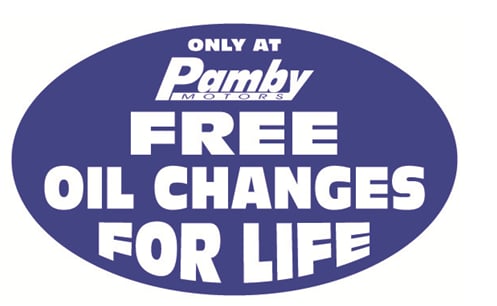 At Pamby's, we appreciate your business. 
We are now offering vehicle pick up and delivery!
Please call our Service Department at 203-438-6525 to ensure we are participating in Mopar rebates and coupons when you schedule your appointment!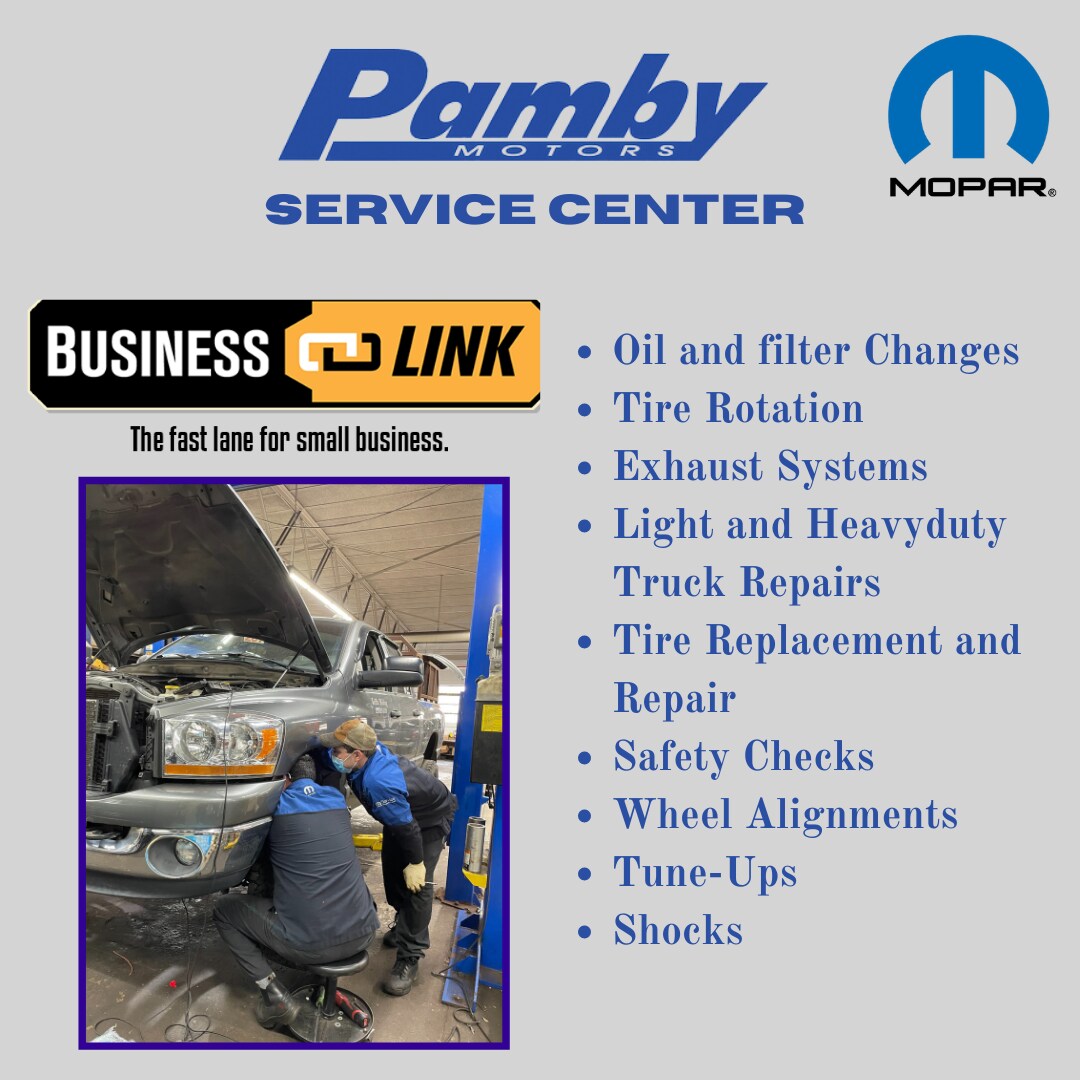 Service at your Chrysler Dodge Jeep Ram Dealership
Drivers near Ridgefield, CT, understand that in order to get the best performance from a vehicle, regular maintenance is key. Ensuring your Chrysler Jeep Dodge or Ram vehicle is properly serviced, will not only keep your Mopar product running smoothly, but it will also add years to the life of your vehicle. However, drivers shouldn't carry their vehicles just anywhere for service. The best choice is to take your vehicle for service and maintenance - as well as repairs - at your local dealership.
Why should I take my vehicle to a dealer's service department? Isn't it just the same as going to any other mechanic?
Frankly, it's not the same. While mechanics are typically talented and more than capable of changing the oil or rotating the tires, the safest place for servicing your Chrysler Jeep Dodge Ram vehicle is the dealership's service. The technicians in the dealership's service department have been specially trained in maintaining and repairing Mopar vehicles. This training will help the service techs to keep your Chrysler Jeep Dodge Ram vehicle running as the manufacturer intended.
While the local independent mechanic may be cheaper than the dealership, many of them have more global training when it comes to working on vehicles. They may know a little about various brands of vehicles, but they may not have specified knowledge that the ASE-certified service tech at our dealership will offer.
Speaking of maintenance, when you purchase your Chrysler Jeep Dodge Ram vehicle at Pamby Motors, our service department will perform regular oil changes for the life of your vehicle.
What type of parts will the Chrysler Jeep Dodge Ram dealership use?
When you choose to utilize the service department at your dealership, you are guaranteed the use of OEM (Original Equipment Manufacturer) parts. Many independent mechanics will call a local auto parts store to purchase replacement parts. While this is not uncommon, these are typically aftermarket parts that may not fit your vehicle's exact specifications.
While using non-OEM parts for maintenance usually won't affect your vehicle's performance - an oil filter is typically an oil filter, no matter the brand - you want OEM parts when carrying out other repairs.
This is important for another reason - should your vehicle come under a recall, you'll need the repairs to be made with OEM parts that are designed specifically for your ride.
What other services does your service center offer?
Our service center offers multiple maintenance services for your Chrysler Jeep Dodge or Ram vehicle. In addition to oil and filter changes, there are other routine maintenance procedures our service department provides.
Routine maintenance includes replacing consumable items. In addition to changing the motor oil, our service department offers inspection and replacement, radiator coolant, and power steering fluid. Our service techs will check the health of your wiper blades and change them if necessary.
Our service techs will also check the health of your brakes. We will check brake fluid levels and the wear and tear of the brake pads. If either of these things needs to be replaced, we will alert you and do so. Our service techs even fill up windshield wiper fluid when necessary.
Our dealership also has a body shop and trained technicians who can take care of the exterior of your vehicle. Our service managers will negotiate with your insurance company in order to repair body damage in the event of an accident.
We also offer a tow service for times when you need to get your vehicle to the dealership but it is undrivable.
Finally, our service center is a BusinessLink service department, so we can handle all your commercial vehicle service needs.
Hours
Monday

07:30AM - 05:00PM

Tuesday

07:30AM - 05:00PM

Wednesday

07:30AM - 05:00PM

Thursday

07:30AM - 05:00PM

Friday

07:30AM - 05:00PM

Saturday

08:30AM - 12:00PM

Sunday

Closed
Make an Inquiry