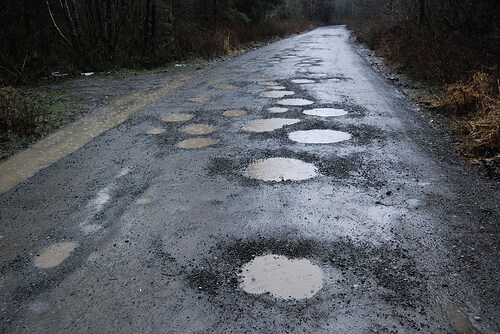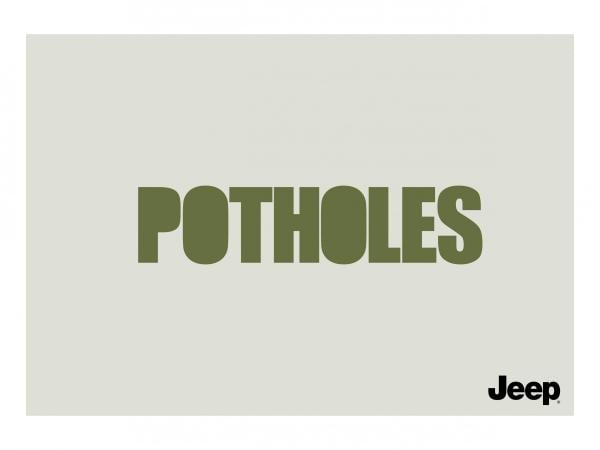 Well, unfortunately it looks like a banner year for potholes throughout the tri-state area.
The Hartford Courant
, among others, is calling it "The worst year ever for potholes." We think our Ridgefield and Danbury Customers would agree, especially those who drive daily into Manhattan.
"We thought last year was bad, but state transportation officials are saying 2015 could be the worst pothole season in our lifetimes," according to the
local report
. "There are holes, heaves and cracks all over the place, and the pothole season is just beginning."
At
Pamby Motors
in Ridgefield, CT we're busy fixing cars damaged by these massive craters in the roads. We've seen plenty or problems with cars' suspension, alignment and tires wearing out. We know you try to drive carefully around them, but they can sometimes be difficult to see at night or when it's raining.
The jolt of hitting a pothole can lead to a few different problems. Get your car checked out with our thorough 23-point inspection to make sure your car is driving safely and smoothly. Or if it's earned some nicks and dings during this rough winter, we can get it looking its best again at our Auto Body Shop.
Our
Service
building is located at 143 Danbury Rd, Ridgefield, CT 06877.
Call 888-620-0047
Pamby Motors Autobody is located at 6 Danbury Rd, Ridgefield, CT 06877

Call 888-620-0047
Hours
Monday

08:30AM - 07:00PM

Tuesday

08:30AM - 07:00PM

Wednesday

08:30AM - 07:00PM

Thursday

08:30AM - 07:00PM

Friday

08:00AM - 05:00PM

Saturday

08:00AM - 05:00PM

Sunday

Closed
Make an Inquiry
* Indicates a required field