What's the Difference between Leasing and Buying?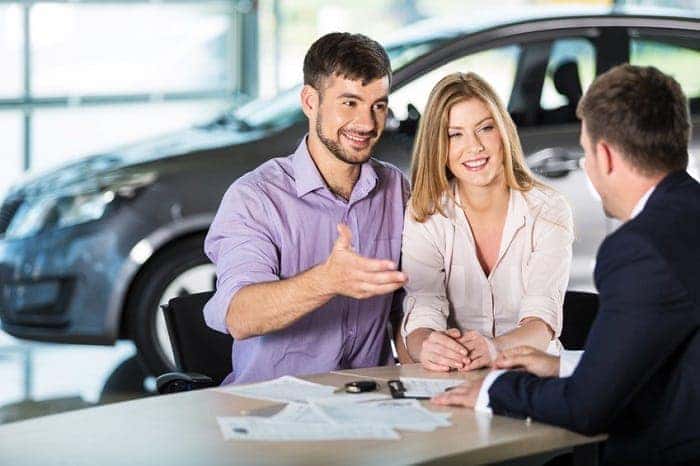 There are two options when you come in for a vehicle here at Pamby Motors: either you are going to purchase it outright, or you are going to lease it. Each has its benefits, and we'd like to take a chance to discuss them with you. When you visit our Ridgefield, CT new car dealership, we can help you through the process of choosing the best option based on your needs.
When You Should Lease
Flexible terms
Lower payments
Easier turnover
You should lease a vehicle if you frequently get that "new car itch" every few years. Some people like to have newer cars often and have no qualms about that. A typical lease agreement lasts anywhere from one to three years, and at the end, you'll have three choices: purchase the car you'd been leasing, lease another model, or simply walk away. Add to that the fact that you can expect to have lower payments on the vehicle than if you were to finance, which can bring someone over to the side of leasing pretty quickly.
Reasons to Buy
Vehicle ownership
Unlimited mileage
Equity
Purchasing the car outright has its own set of advantages. You actually own the vehicle for one, and you can put as many miles on it as you'd like. You are also building up equity in the car while you own it, which is a nice advantage long-term. In addition to that, you have the freedom to customize if how you see fit. From upgraded infotainment to accessories, you can truly make it yours. You can even get the process started right here on our website with our handy
new car finance
application.
At Pamby Motors, we have been helping people get financing for many years and can help you through any pitfall you may find. As we like to say, our finance experts aren't just good with numbers, they are good with people. We not only make sure that the numbers add up for you, but make sure they add up correctly. We understand determining the best route can be tricky, which is why we welcome any questions or concerns that you may have.
We'd like to have the ability to discuss these options further with you at our dealership. Whether you're interested in one of our RAM trucks or Jeep SUVs for sale near Danbury, CT, we're sure to have the ideal vehicle and financing route for you.