What's the Difference Between 4WD and AWD?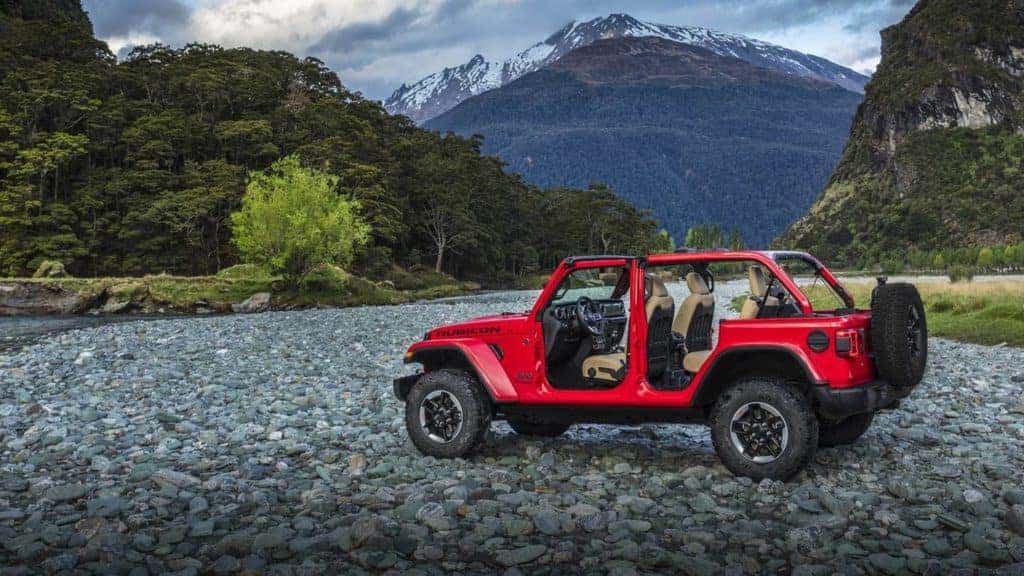 At Pamby Motors in Ridgefield, CT, we feature a large inventory of new and used cars for sale. When choosing your next vehicle, there are several factors to consider, such as engine type and the features you want or need. Throughout your search, you may come across the various drivetrains available. To help our customers choose the best option for their needs, we created this comparison between four-wheel and all-wheel drive.
Differences Between AWD and 4WD
Differences:
4WD delivers power to all four wheels simultaneously
AWD sends power to all four wheels, with emphasis on where traction is needed most
Both AWD and 4WD are designed to create a similar performance by providing traction when needed. However, how they distribute power is what makes them different. AWD is always "on," meaning no driver input is needed. If a loss of traction is sensed, more power is sent to the wheel or wheels that need it most. 4WD, on the other hand, sends power to all four wheels simultaneously. Driver engagement is usually needed to "activate" it.
4WD has been around longer than AWD, first introduced in trucks and large vehicles to increase traction. This drivetrain is engineered to handle rougher conditions, and it is most often found in SUVs and trucks. Conversely, AWD is commonly implemented in cars and crossovers. It not only ensures traction when needed, but it also creates a smoother drive in everyday conditions.
Driving Conditions for AWD and 4WD
Driving conditions at a glance:
4WD is designed for off-road conditions
AWD is engineered for smoother handling and added traction when needed
AWD and 4WD both help drivers in less-than-ideal weather or road situations. Deciding which one is best-suited for you depends on a number of factors. If you're simply in the market for a
new car near Danbury, CT,
with added stability when conditions get adverse, opt for all-wheel drive. For those that travel off the pavement or haul often, a four-wheel drive vehicle may be most ideal. We have several choices of each available, such as the AWD Dodge Journey and 4WD
Jeep® Cherokee for sale
.
To learn more about the differences between 4WD and AWD, contact us at Pamby Motors. As your local Jeep dealers in Ridgefield, we are more than happy to help you choose your next vehicle and address any questions that you may have. We look forward to working with you soon at our Ridgefield, CT Chrysler dealership.