New Tires for Sale at Pamby Motors Chrysler Dodge Jeep® RAM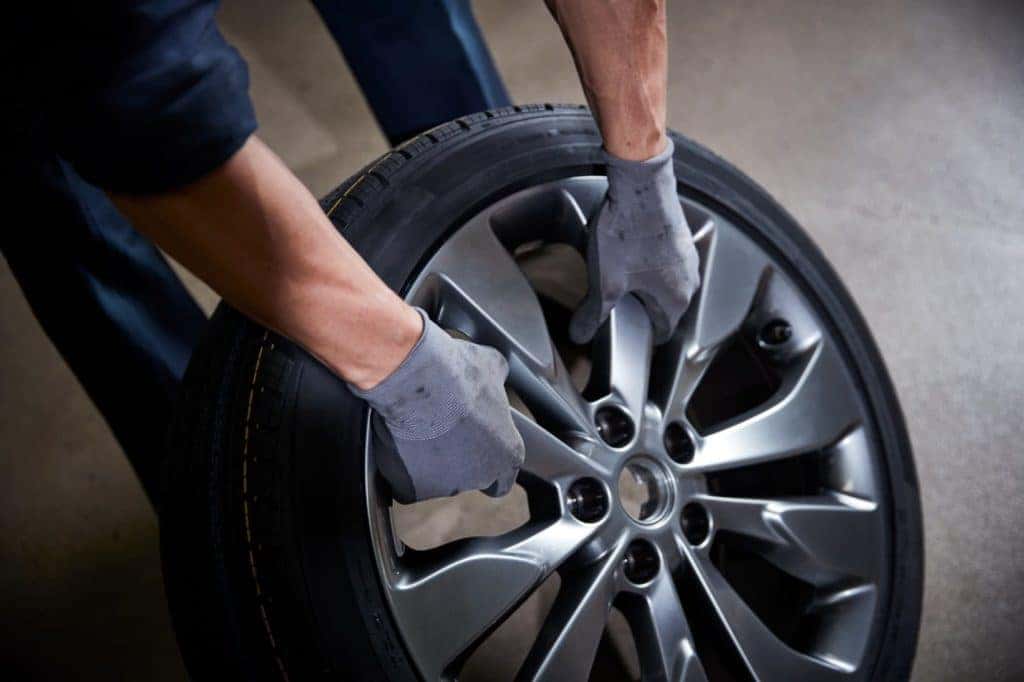 When it comes to offering fantastic Chrysler, Dodge, Jeep®, and RAM vehicles to our customers, we at PPamby Chrysler Jeep Dodge Ram in Ridgefield, CT, take our jobs seriously. Our showroom is stocked with new and certified pre-owned vehicles to meet all your needs, no matter what you're looking for. But that's not all we're here for. Our dealership also has a well-staffed service center with expert technicians capable of performing regular maintenance and repairs on your vehicle, such as tire maintenance.
Causes of Tire Wear
Tire care at a glance:
Good tread is important to safe driving
Improper tire pressure and/or alignment can affect tread
Rotating tires often helps ensure even wear
The tread on your tires, or the rivets in the parts of the wheel that touch the ground, enable you to have good traction and drive safely in inclement weather. When the tire wears down and the tread isn't as deep, it can affect your driving and potentially cause unsafe situations, especially when you're driving in the rain or snow. You can check the tread on your tires yourself by utilizing a tread depth gauge, or with older tricks such as using a penny to judge how much tread is left.
There are many reasons that cause the tires on your car to wear out, but some are more common than others. Among these is having your tires improperly inflated. If the pressure in your tires is too low or too high, it can cause uneven wear on your tires. Wheels that are not aligned correctly are another cause of disproportionate tire wear. It's important to check your tire pressure and alignment frequently to ensure your tires are in good shape.
When Do I Need New Tires?
There are a number of ways to preserve your tires' health, but eventually your tread will wear down to the point that your vehicle will require new tires. Our RAM dealership near Danbury, CT, can help you decide when to replace your tires, and which set best fits your needs. It varies for every car, but as a general rule of thumb, tires should be replaced between 25,000 and 50,000 miles. Rotating your tires often—about every 7,000-10,000 miles—will help ensure they wear evenly, making for a safer driving experience. And if you do need to replace a tire, it's best to replace all four to ensure traction is even throughout the vehicle.
At Pamby Chrysler Jeep Dodge Ram, our car service center is fully equipped to ensure you get exactly the tires you need to drive safely and efficiently. We even price match tires from our competitors to guarantee our customers get a great deal. Call or go online today to schedule an appointment at our service center, located at 665 Danbury Rd in Ridgefield, CT.