Best SUVs for 2019 near Ridgefield, CT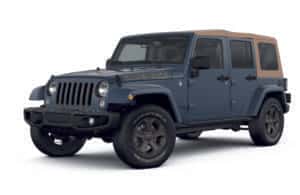 The SUV craze has continued into 2019, and it's easy to see why. SUVs are perfect for families with plenty of passenger space, and adventurers love their power, cargo space, and dominating presence on the road. Pamby Motors Chrysler Dodge Jeep® RAM has many dependable SUVs available for you to test drive, finance, or lease. Here's a deeper look at what makes SUVs so great as new cars for sale you'll want to consider when you visit our Fairfield County Jeep dealership.
What Makes SUVs Unique
Many drivers love that SUVs are powerful and high off the ground. But without the truck bed that you'll get with a pickup, you can still seat a lot of people, making an SUV the perfect hybrid between a sedan and a truck. These vehicles also have a lot of cargo space for road trips or carting around a lot of equipment for your business.
SUVs are also more likely to have four-wheel or all-wheel drive, setting them apart with their traction game. To take a look at the 2019 SUVs we have available, visit our dealers today to learn more.
Our New SUVs
We have a wide selection of SUVs, whether larger models with that third row of seating or the crossover size that makes you feel like you're in a sleek car. But the 2019 Jeep Wrangler is the perfect car for off-roaders and adventurers. This car comes with a backup camera and that convertible soft top you'll love in warmer months. It also has the Uconnect 3 system with a 5-inch display.
Another great 2019 SUV is the 2019 Jeep Cherokee. This model has been around for years and families love how dependable and powerful it is, while providing that extra cargo space. It's integrated with Apple CarPlay and Android Auto and has a blind-spot monitoring system for added visibility. The 4×4 drivetrain will also help with off-roading or bad Connecticut winter weather.
If these SUVs sound like the upgrade you've been seeking, visit our Jeep dealers today to start test driving or to discuss your finance options with our professionals. We'll ensure you get the best deal for your price point, and you'll be driving away in your SUV in no time.